Los Angeles
MoMa Contenders 2019
December 2 – 17
For the cinephiles: Hammer Museum presents its annual screening series featuring some of the year's finest films, followed by Q&As with the stars. This year, see My Name Is Dolemite followed by a chat with Eddie Murphy, Booksmart with director Olivia Wilde, Farewell with director Lulu Wang, and Parasite with director Bong Joon-ho. Find the full schedule and available tickets here.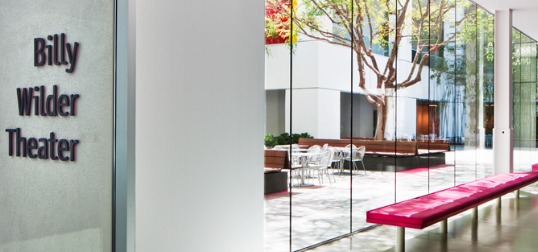 L.A. Times 101 Best Restaurants
December 9
For just $135 you can rub elbows with Los Angeles' infamous culinary glitterati. On December 9, the L.A. Times will unveil it's "best of" list and host a proper shindig to accompany it. Get a sampling of eats from the city's best, including Bavel, Republique, Jitlada, and Konbi (to name a few). Price of admission comes with unlimited tastings and pours. Tickets on sale now.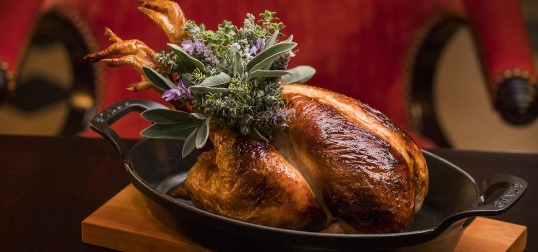 Santa Barbara
Parade of Lights
December?8
The 2019 event marks the 33rd Annual Parade of Lights. Starting with fun for the entire family at Santa's Village, the event culminates with a five-minute fireworks display. The boat parade is preceded by Santa's Village activities beginning at 3 p.m. on the City Pier in Santa Barbara Harbor. Join hundreds of families diving into 10 tons of snow, and getting photos with Santa.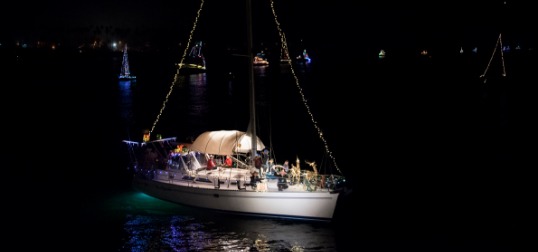 New Year's Eve Pops with the Santa Barbara Symphony
December?31
Join the city's most festive New Year's Eve celebration presented by the Santa Barbara Symphony. The always-entertaining Bob Bernhardt will conduct a rousing program celebrating the music of Carole King, Tina Turner, Aretha Franklin, and more.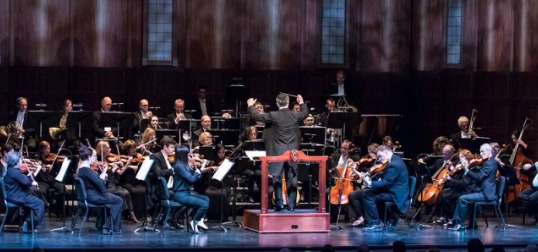 San Francisco
SF on Ice
Through January 5 or 20
Take a few twirls around the outdoor ice rinks at Embarcadero Center, Union Square, and Civic Center. Located at the foot of Market Street, the Embarcadero Center rink is open until January 5, and the Union Square rink is open until January 20. The city's newest ice rink at Civic Center will remain through January 5. And if you're feeling that's not quite entertainment enough, catch Drag Queens on Ice at the Union Square Ice Rink on December 5 or 6 — only in San Francisco!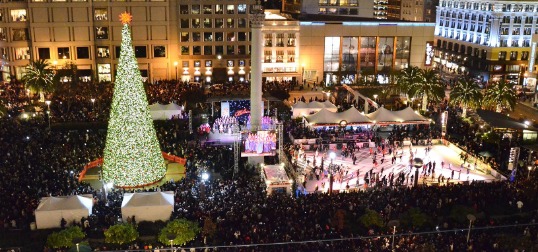 Lake Tahoe / Truckee
Disco Snow Tubing
December 28
Combine the rush of tubing past sunset with colorful LED lights, lasers and live DJs and you have Disco Snow Tubing. Join the family-friendly party anytime from 5–8 p.m. For more details, go here.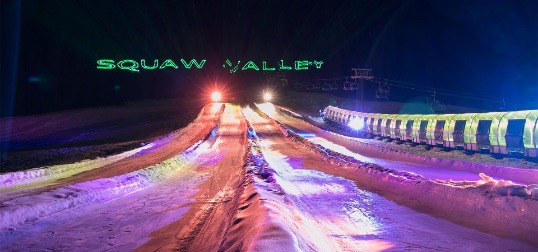 Napa
12 Days of Christmas at Meadowood
December?6 – 21
Satisfy the gourmands with the Twelve Days of Christmas dinner series at the Restaurant at Meadowood. Now in its eleventh year, this delicious celebration invites influential chefs from around the world to collaborate in the kitchen for twelve nights of unique dinners inspired by the region. The dinners benefit the local non-profit, Saint Helena Preschool for All, Inc., so feel even better about splurging for a cause.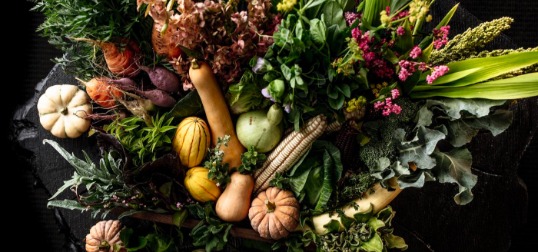 Las Vegas
Miracle on Spring Mountain
Through December 31
The historic Sand Dollar Lounge gets a winter makeover as "Miracle on Spring Mountain." For six weeks, they'll serve up holiday-themed craft cocktails in festive mugs and glassware from 4pm-4am daily. The Sand Dollar is renowned for its live music too, so prepare for some holiday jingles and jolly good fun.