the itinerary
Tahoe's Best-Kept Secrets
Summer may be coming to an end, but we found a way to make it last a little longer. Treat yourself to a Lake Tahoe getaway with these hidden treasures we've discovered that are sure to make your experience memorable.

Book a seat on one of our Tahoe flights here.
Where to Stay

Set just a few blocks away from the shore of South Lake Tahoe sits the Coachman Hotel: a freshly renovated hospitality experience that celebrates a modern, simple and cozy lifestyle and lets nature do the rest. Spend your stay by the pool or at the beach, and come back to the fire pits with your favorite beverage for an unforgettable sunset and a summer well-spent.

Families, groups of friends, or a pair looking to have an array of bedroom choices like that of Goldilocks? We found the perfect vacation home for you, but ye be warned: you won't want to leave. With an indoor pool and sauna, a leather-chair-lined cinema space, enormous pine tree-front firepits, and a pool table, you have everything you'll ever need. And when you're ready to explore more of Tahoe, take just a 5 minute-mosey to Heavenly Ski Resort to hit the slopes. The sauna will be waiting for you upon return.
Things to Do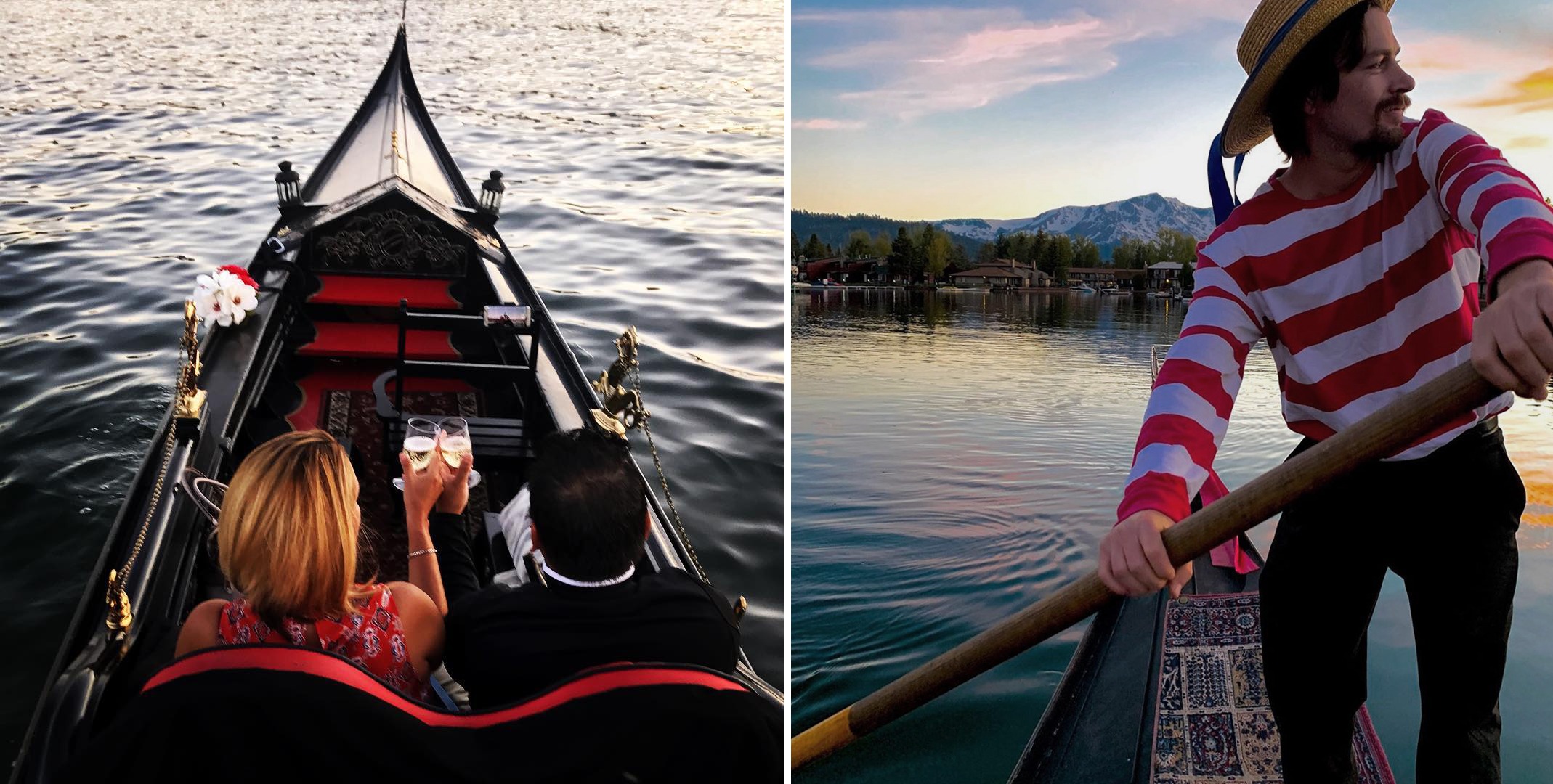 Tahoe Amore Venetian Gondola Cruise
It's not about points or winning, of course, but surprising your honey with a romantic evening gondola ride just may put you at the top of the leaderboard. Time will stand still on the lake as your swiftly guided across glass-like water while the sunset paints the sky with more vibrancy as each moment passes. Your gondolier, and the breathtaking ambience that is the nature of Lake Tahoe will compose an evening experience you'll want to remember.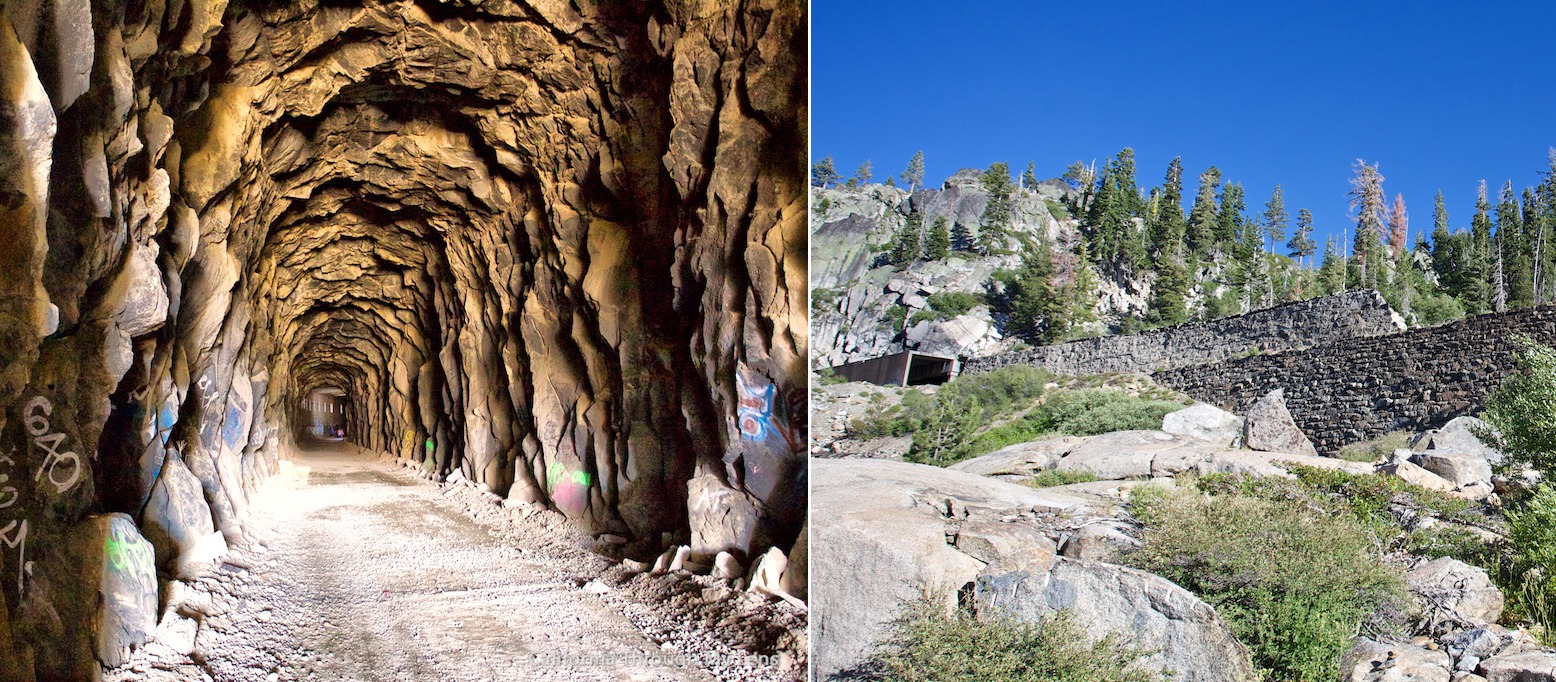 Abandoned Railroad Tunnel Hike
If romantic sunsets and walks on the beach aren't so much a part of your love-language-repertoire, or you're just looking to explore something new, head on down to Donner Pass and get diggin'. (Just kidding, that's already done for you. You can head on in.)
Make your way through a 1,659 ft. tunnel lining the Sierra Nevada Mountain Range and enjoy some art* while you're at it. There are lots of historical artifacts to explore along the way, so keep your eyes peeled, bring lots of water, and enjoy the magic that is the Donner Pass Summit Tunnel Hike.
Snacks & Libations

Set the mood of your morning with a quick trek to Truckee for a cup of coffee crafted carefully and deliciously inspired by the Swiss. Owners Esther and Werner Ospelt brought their own Switzerland experience straight from Zurich to create the mountain-tucked, inviting atmosphere that Zuri Coffee holds so well. Not only can you enjoy an exquisite cup of joe, you're also presented with a breakfast and lunch menu that makes you want to make room for a taste of every item.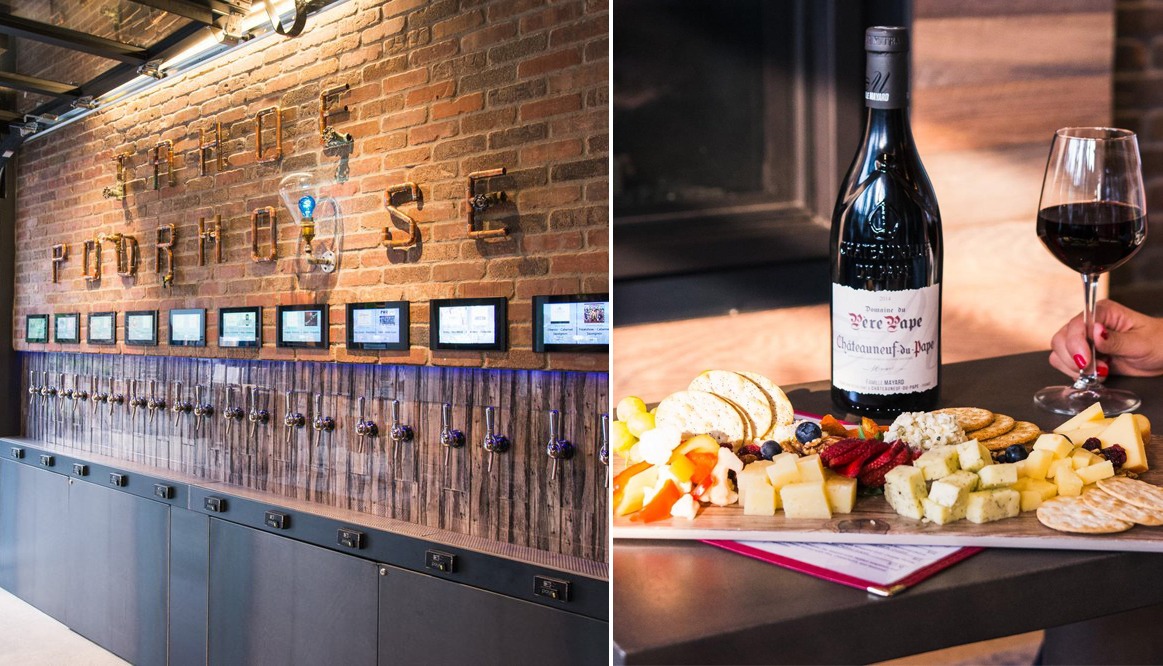 Tahoe PourHouse Wine Bar & Restaurant
"'Taste Test' and pour your own from our '20-Tap Wine Wall' featuring the most popular red, white and rosé wines." Need we say more? We will, because PourHouse kitchen connoisseur and award winning chef, Mark Davis is in the building and this is a taste we want to talk about. It's a wine-dine experience filled to the brim with the best farm-to-table ingredients, a relaxing and cozy ambiance, and all around goodness.